Customizable parquet floor material
A downloadable asset pack
This is a customizable parquet floor PBR material made for Asset Jam 9 with Material Maker. All variations will generate albedo, roughness, metallic and normal map.
It provides 3 configurable patterns, several wood types and you can modify the varnish color and glossiness.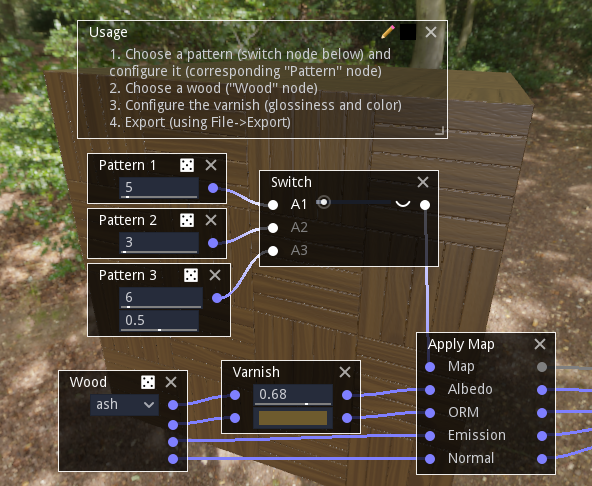 Adding new patterns would be easy, so if you can think of a pattern you'd like to see here, please don't hesitate to post a comment.

Development process
This is another simple use of workflow nodes that can be used to combine several base materials. There is only one material here, but Workflow nodes are used to handle its orientation .

Download
Click download now to get access to the following files: